Thank You, Lord.
Binks insisted on saying grace before dinner tonight. After thanking God for Phillip being alive, she thanked him for the awesome new car that Bittle got, because she loves it. I am just thankful for my family. With whom all things are possible.
Bon Voyage Binks!
So Paula and Binks and Melissa are off to the shore for a week.  When asked it I could go, Binks responded with, "No, Bittle.  You go be funny somewhere else." So here I am.  It's probably for the best anyway.  I never really did well on vacation car rides.  I blame Janet.  What is it with mothers, that makes them pissed off, ten minutes into vacation. "I will turn...
Binks to the rescue!
So, checking my oil before I leave Hilltown last night, and I set the cap on my rad support like a dumbass, and then watched helplessly as it slid down and fell behind my grille, rolled under my radiator, and disappeared out of sight. And since my car has a solid encapsulation panel, there was no getting to it from underneath.  Finally managed to hit the brakes so hard in the driveway that I got...
Attention Deficit Hyperactivity Disorder
Or, as Binks calls it, 80hd.
So, this week has been the culmination of a year's worth of shortcomings, oversights, and mistakes. And while I am gracious enough to accept that it is mostly my fault, what I am not willing to concede is the plethora of cliches that people like to lob at you in times like these.
For the record: There aren't other fish in the sea. I knew what I had without having to lose it. And anybody who loves something and sets it free is a fucking moron.
Needless to say, things with Binks and I haven't been perfect either. Much as I love her, we have our growing pains. Good days and bad days, and even a few really bad days. She's a good kid. She makes bad decisions. Who didn't at 13?
I remember quite well, what it was like to be her age. How you always had to see just how many fights you could win. I won my fair share. And so does she.
But it's time for her to get a first hand look at the difference between what you can win, and what you should fight for. Because as Michael J. Fox said to Michael Douglas in the American President, "You don't just fight the fights you can win. You fight the fights that need fighting."
Watch
If I have to suffer your singing, you have to suffer the embarassment of it being online.
2 Hour Delay
So Binks got to go into school late today because there was a dusting on the ground.  However, Paula woke her up normal time, and she didn't find out there was a delay until after she had straightened her hair, so she just sat on her bed for two hours.  It was really kinda sad. I offered to make her breakfast, which she said she wanted.  I then told her that I could make her eggs or french...
She had dumps like a truck truck truck...
Poor Binks. She and her friend needed a ride home tonight. Had she known that The Thong Song by Sisqo would come on, she might have walked. Daddy is so embarrassing.
Binks wants Sweet and Sour Chicken.
Apparently it's Chinese New Year. I'm the one white guy in a room packed with reveling Chinese people. Lemme get a Tsingtao.
A month and a half of Binks!
It's been brought to my attention (Thank you, Trindle Girls) that some of you are going through Binks withdrawl.  I understand.  There are times that I too suffer from this deprivation, though given the fact that she ain't your kid, I'm guessing you think she's infinitely cuter than she in fact is.  Oh sure…you see pictures and everything's...
When Kids forget to Log Out...
"Hi, Rianna is at cheer practice.  You've reached her father.  Please leave a message at the sound of the gunshot."
Just another "Nevermind, Binks." moment.
Have I become so old, I wonder?  Or do I just come from a place that no longer exists? Hmmm…Shortlist. People who can REALLY never go home again: Kal El Hal Jordan Princess Leia Spock Lobo Sorry.  Off Topic. So, I just dropped Binks off at Cheer Practice, and was told matter of factly, "Make sure you're back by 8." "Don't worry, Binks.  I'll be here...
It's called club soda, Binks, but anyone can drink...
Football game today. Binks and I are solo with Paula stuck at work. Field is an hour away at King of Prussia, and thank The Maker it was. Binks is in the passenger seat fussing about something. Bittle: "What's the matter, Binks?" Binks: "Coach Kim is gonna yell at me." Bittle: "Why?" Binks pops her cheer top and I notice that it's covered...
That's what I like about you!
So I'm crashing out with Paula on the sofa the other night, while Binks is across the room doing homework. Paula is running fingers through my hair and telling me how soft it is. Bittle: "Yeah well, that's what Pert for Men will do for you." Paula: "No, seriously, it's one of the things I like best about you." At this point Binks turns to see...
When your newborn is a dozen years old...
…you wonder sometimes if the people around you who have always been parents take their lives for granted.  If you'd have asked me 10 years ago what my child's first day of school would be like, I probably would have painted a picture that involved pigtails, holding her hand until the bus came, checking her backpack to make sure her 8-pack of crayola crayons was in...
It's not what you did, it's what you didn't do.
Man, if I had a nickel for every time I heard that when I was growing up. When we're children, we're asked to do so little, and when we don't, the consequences are…well…inconsequential, really.  But it was like we had been asked to build the Great Wall.  And didn't we act like it was the end of the world when we were grounded for a day, or heaven forbid, a...
We've Got Spirit Yes We Do!
So, those of you who read my blog and aren't using the braille version of the site can tell that Binks is a cheerleader.  Well, in wake of the recent move, we've had to switch squads, and Rianna is surrounded by new girls, coaches and cheers.  With Paula being on the 12-9 this week, and me being on the 6-3, guess who has practice duty!  Yup.  Daddy-Rick. It was an experience,...
Life's Not Fair. Even When the Fair is in Town.
So the great move of 2011 is behind us, but Binks is finding Lower Bucks hard to leave behind.  But, who am I to talk?  I couldn't make it in Southern California as a twentysomething, why should I expect Binks to be in love with the sticks of Upper Bucks as a tween?  But I do think that eventually she will love it.  It's just gonna take time.  But in the meantime, she's been...
When Life Changing Events Get in the Way of...
Vagrancy and slackerdom are running wild.  I'm actually struggling to find the words to describe it, that's how in awe of it I am at the moment.  Or maybe I don't have the right motivations.  Not my own of course, but Binks'. I hesitate to use selfishness, even though I'd like to.  However, what do you call it when you'd rather hang out with your friends than...
How Much Does Peace and Quiet Cost?
Approximately $1.67 a day. Or so Binks would have me believe.  The catch?  She wants a new phone that costs a hundred dollars.  In return, she doesn't ask me for a dime for two months.  And has offered to pinky-promise on it. Paint me skeptical.
Binks, meet Biz Markie.
So, with the help of the lovely Mrs. Robinson (Paula, not Maggie or Katie) I managed to avoid Binks altogether yesterday. It wasn't because she had me distracted or anything, but moreso because she told me she'd break my arms if I left her to go pick Binks up (paraphrasing maybe, but I assure you that the threat was intimidating regardless). So it was that this afternoon, Binks...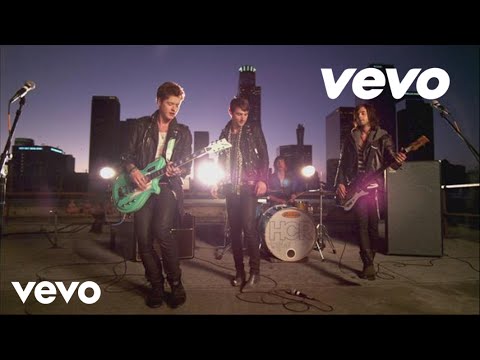 Binks and Bittle go to Wal-Mart
Had some errands to run for Paula.  Binks wanted clothes.     She got them.                        Binks 424, Bittle 1.
6 tags
How to Handle Your 12 Year Old in 3 Easy Steps!
So I'm on my way home from work this afternoon, still in the Sebring, because another distributor again failed to start my car, and I get the following text from Binks: Rianna Robinson: "When r u pickin me up from ravens.??" First off, that's her friends name, not the bar, you pervs.  Secondly, it took me a good second to wipe the "ORLY?" look off my face.  So...
6 tags
Daily Binks & Bittle Presents: Fun with...
So call it an average day.  It wasn't, of course, but we'll call it that.  Worked too early after working too late.  Car is still busted.  Ron and the kids are in the Bahamas.  Paula's working the close.  Binks is being her social self. And so it is that I get called upon to run her around after work.  I honestly don't mind, because I love the kid.  And I'd move mountains for her.  And as...